The Shifting Housing Market: Why This is Good News for Your Homebuying Plans!
Posted by Jay Singh on Tuesday, September 6, 2022 at 6:36 PM
By Jay Singh / September 6, 2022
Comment
If you tried to buy a home during the pandemic, you know the limited supply of homes for sale was a considerable challenge. It created intense bidding wars which drove home prices up as buyers competed with one another to be the winning offer.
But what was once your greatest challenge may now be your greatest opportunity. Today, data shows that buyer demand is moderating in the wake of higher mortgage rates. Here are a few reasons why this shift in the housing market is good news for your homebuyers.
The Challenge
The limited number of homes on the market during the pandemic was due to a variety of factors, including a history of underbuilding new homes since the market crash in 2008. Builders were reluctant to take on new projects, and as a result, the number of new homes being built each year has been well below historical averages. This has contributed to a tight housing market and skyrocketing prices in many markets across the country. According to Jay Singh Realty, the graph below shows that housing supply is well below what the market has seen for most of the past 10 years: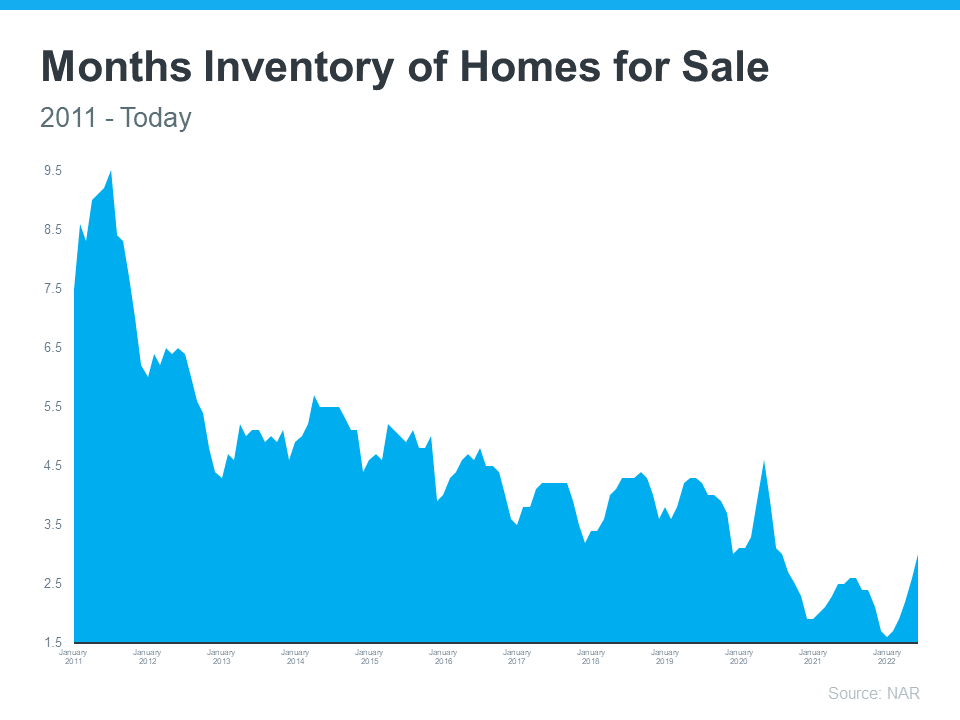 The Opportunity
As the housing market continues to rebound, Jay Singh Realty finds that home buyers are finally starting to see some relief. Data from the Realtors Confidence Index from the National Association of Realtors (NAR) shows this trend has already begun (see graph below):
In their recent reports the number of bidding wars is easing month-over-month, giving buyers more options to choose from. This is good news for those who have been struggling to find their next home, as the increased competition has made it difficult to find a property within their budget. Jay Singh Realty is committed to helping our homebuyers find the perfect home, and we are pleased to see the market starting to stabilize. If you're thinking about buying a home, now is a great time to start your search. With more options available, you're sure to find a property that meets your needs and fits your budget.
Just remember, while easing, data shows multiple-offer scenarios are still happening – they're just not as intense as they were over the past year. You should still lean on an agent to guide you through the process and help you make your strongest offer up front.
Bottom Line
If you're still looking for your perfect home, it's time to pick up your home search again today. Jay Singh Realty is here to help you every step of the way, from finding the right property to negotiating the best price. We'll provide you with all the information you need to make a confident and informed decision, so that you can find the perfect home for you and your family. Contact us today to get started on your home buying journey.
Jay Singh Realty | RE/MAX Town & Country | 972-408-5021 | YourDFWRealEstateGuy.com | Top Real Estate Team in DFW |

Best Real Estate Agent in DFW | Best Real Estate Agent in Frisco, TX | Best Seller's Agent in DFW | Best Seller's Agent in Frisco, TX | Best Realtor in DFW | Sell Your Home Fast | Best Buyer's Agent in DFW | Best Buyer's Agent in Frisco, TX | Best Buyer's Agent in Plano, TX | Best Seller's Agent in Plano, TX | Best Realtor in Prosper TX | Best Seller's Agent in Prosper TX | Best Buyer's Agent in Prosper, TX | Best Realtor in Allen, TX | Best Buyer's Agent in Allen, TX | Best Seller's Agent in Allen, TX | Top rated agent in Dallas/Fort Worth | Best Realtor in McKinney, TX | Best seller's agent in McKinney, TX | Best Buyer's agent in McKinney, TX | Best Realtor in Murphy, TX | Best Realtor in Wylie, TX | Best Realtor in Celina, TX | Best Realtor in Coppell, TX | Best Realtor in Irving, TX | Best Realtor in Southlake, TX | Best Realtor in Flower Mound, TX | Best Realtor in Dallas/Fort Worth | Best Realtor in Lucas, TX | Best Realtor in Fairview, TX |